Multi Tool

---

Easy to use universal scraper to remove old sealant joints. Made out of special material to avoid damage to the surface. Indispensable to start the preparation of the surface you want to seal
---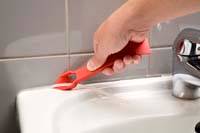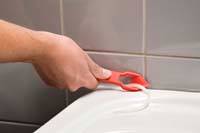 Safety Cutter

---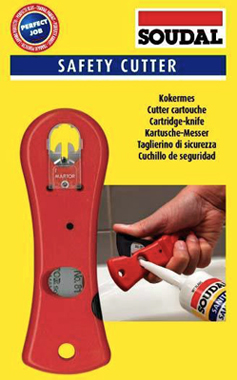 Opening a cartridge in a twist and clipping the nozzle in the right width without an effort? No problem with the Safety cutter which contains a specially developed cutting and clipping tool. Indispensable to start the preparation of the cartridge
---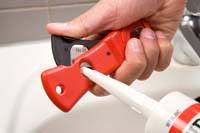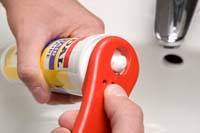 Ideal to remove all fresh sealants, adhesives and foam from surfaces, hands and tools. It also removes grease and oil. The formula contains skin conditioning agents to avoid excessive skin dehydration.Fast and permanent removal of fresh, non-cured remains of adhesive and sealants.  Cleans uncured sealant from tools, hands and materials. Safe to use. Dissolves fresh and uncured adhesives and sealants (Silicone, Hybrid Polymer, PU, Acrylic, etc) as well as PU-Foam, all paints, including automotive, etc. Cleaning of dirty working tables and surfaces.
Contains powerful solvents and detergents
Compact packaging
Ready to use
Fast removable
Easy and safe for skin
Anti-bacterial

Swipex Hand Cleaner

---

Soudal Swipex Hand Cleaner is a highly effective hand-cleaner with microgranules, specially designed to remove stubborn dirt from hands. Suitable for glue, silicone, polyurethane foam, paint and oil. Contains Sericin with moisturizing effect that keeps the skin soft.

– Suitable for cleaning of hands
– Excellent cleaning properties
– Contains skin caring products
– Contains abrasive microgranules
– Not antibacterial

Polyurethane Expanding Foam Remover 100ml

---
Polyurethane Expanding Foam Remover is a ready to use gel for the easy removal of all remains of cured PU Foam

Characteristics
– Very active
– Odourless
– Free of (aromatic) hydrocarbons
– Easily biodegradable
– Economic and easy to apply
PU Remover easily removes all cured PU Foam residues on non porous surfaces such as plastics, metals, PVC etc.


SILICONE REMOVER is a ready to use gel based on natural solvents. It is used to remove polymerized sealants like silicones, MS-polymers, Acrylics and polybutenes.

Characteristics
− quick action
− does not drip
− pleasant citric smell
− removal of old sealants from different substrates
− Removal and cleaning of old joints before resealing
− removal of sealant stains

---
Finishing Solution

---
Description
Making sure you get a smooth joint is no problem anymore with Soudal Joint Finish. Just spray the solution on the joint and smooth with the Soudaglatt. A smooth joint is guaranteed after using Soudal Joint Finish
---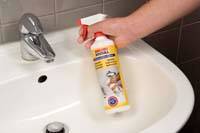 Soudaglatt

---
Description
Smoothening a joint is very hard to do without using the correct tool. Soudal has created a perfect solution: Soudaglatt.
---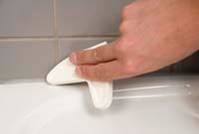 Trowels

---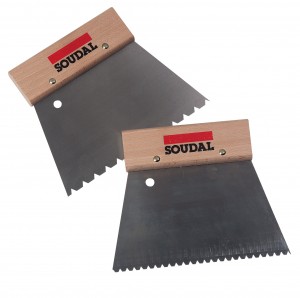 Description
German quality spreaders made by Pajarito
Large toothed N°11 for larger types of timber & parquet floor boards (more than 60x300mm)
Small toothed N°3 for smaller types of timber & parquet floor boards (less than 60x300mm)
---
Nozzles

---