Working on Sustainability – Working on the Future
Soudal Approvals
In 1992 Soudal received the ISO 9002 approval and in 2004, the ISO 9001 approval was obtained.The ISO 9001 Quality System is a model for quality assurance in production, installation and servicing. In other words, it covers the entire organisation and all its functions, it is the expression of a philosophy that has been adopted by all employees.
For most of its products Soudal has achieved official local and international approvals.
Focus on Sustainability

Soudal takes its responsibility regarding the environment seriously and is constantly looking for innovative and durable solutions. Following the regulations and legislation in the different countries is no more than obvious. Soudal is doing more. In the company's opinion, minimizing ecologic impact starts with a pro-active policy regarding corporate environmental responsibility.
Soudal believes that economic growth, environmental goals and corporate responsibility can go hand in hand. Working on the future means working on sustainability and vice versa. This is something Soudal puts into daily practice.
While we have made progress, we recognize that there is more to do. Investments in sustainability-focused R&D guarantee a future-oriented outlook and the determination to continue on a journey through sustainable growth.
Pioneering in Low-impact Products
 Soudal is continuously searching for innovation, which leads to top of the market solutions and unique ecological improvements in its products.
---
 SMX-foam – The first on the market with an isocyanate-free foam. This foam has all the benefits of Classic PU Foam and on top of its insulating capacities, does not harm the consumer. With this halogen- and isocyanate-free foam, Soudal developed a unique formula way ahead of its time in the world of construction. 
In the past years, Soudal developed solvent free, water based and isocyanate free product families as replacement of classic technologies. These products have lower impact on the environment and are examples of the necessity of continuous innovation. 
First on the market with water based construction adhesives with extreme high tack in comparison with solvent based products. Yet again, Soudal acted as a pioneer in this area by looking for solvent-free solutions with an equally high or even higher quality standard.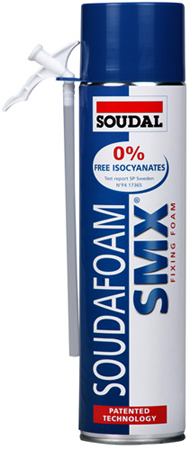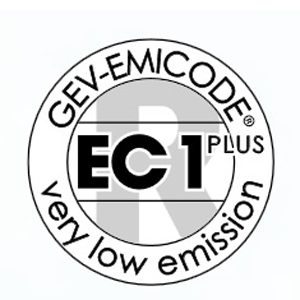 Emicode EC1+
Extensive testing and continuous monitoring is assured by GEV-Association for the Control of Emissions in Products for Flooring Installation, Adhesives and Installation Materials. By using highly sensitive laboratory analysis techniques, such as gas chromatography and mass spectrometry, and by following standardized test procedures, even the smallest traces of volatile organic compounds (VOC) in the air can be identified and quantified.
For further information on GEV-EMICODE®, please visit the website www.emicode.de
Flexifoam is one of many Soudal products with a EC1+-certificate, besides the fact that it has sustainable insulation properties. Also many hybrid sealants, parquet adhesives,silicones as well as Fix All® Classic are EC1+-certified which means that they offer the best possible solution for optimal indoor air quality. On top of those certificates, quite a few  soudal products are M1-certified. FISIAQ, the Finnish Society of Indoor Air Quality and Climate, has classified building materials into three groups, of which M1 is the top class. Fix All® Classic is just one of the M1 certified products. In addition, French regulation foresees different emission classes. A+ means the lowest level of emission and is therefore the best obtainable class. Most Soudal products have this A+ label.