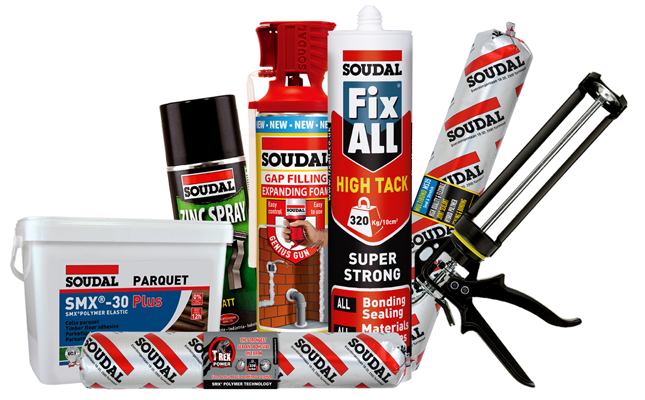 Experts in Sealants, Foams and Adhesives

We are the Australian subsidiary of Soudal NV.
Soudal NV is Europe's LEADING independent manufacturer of sealants, PU-Foams and adhesives. Soudal is a strong brand all over the world. It serves professionals in construction, retail channels and industrial assembly and has 45 years of experience with end-users in over 130 countries worldwide. With 11 manufacturing sites on 4 continents and 35 subsidiaries worldwide, Soudal ensures optimal technical and logistical support.
State of The Art Technology
The fully automated PU foam production site has been a worldwide reference since its inauguration in 1994. The sealants and adhesives plants combine the best of both worlds: flexible batch processing for sealants and adhesives resulting in customer service flexibility, combined with a fully integrated planning system offering sizeable economies of scale. Automated, robotised packaging lines further contribute to optimum formula /packaging combinations in virtually any size at competitive cost levels. An internal ISO 9001 certified quality system guarantees the premium quality of our products.